8/27/2020 For immediate release: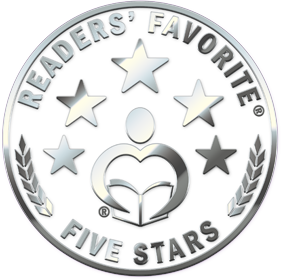 Readers' Favorite announces the review of the Non-Fiction – Health – Fitness book "Feeling Good" by Cheryl Meyer, currently available at http://www.amazon.com/gp/product/1734385928.
Readers' Favorite is one of the largest book review and award contest sites on the Internet. They have earned the respect of renowned publishers like Random House, Simon & Schuster, and Harper Collins, and have received the "Best Websites for Authors" and "Honoring Excellence" awards from the Association of Independent Authors. They are also fully accredited by the BBB (A+ rating), which is a rarity among Book Review and Book Award Contest companies.
"Reviewed By Kristy Volchko for Readers' Favorite
Feeling Good: Living Low Toxin in Community and Everyday Life by Cheryl Meyer is a step-by-step, comprehensive guide on how to take control of your health and wellness, restore balance, and build your immune system once and for all. Chronic illness, inflammation, and autoimmune disease have skyrocketed and many sufferers are being misdiagnosed, under-diagnosed, and are far from finding relief from the pain and multiple (sometimes debilitating) symptoms caused by over-toxicity. Award-winning author Cheryl Meyer knows what you're going through, having dealt with these challenges herself, and she's made it her mission to help others on their journey to wellness, one page at a time. Never has the world been so full of the kinds of chemicals our human bodies must struggle to eliminate, but in the age of Covid-19, we need a healthy, strong immune system even more than ever. This book will show you how to combat the elements through various forms of self-care and the nutrition necessary to support and ultimately transform your body to a place of balance and restoration.
Feeling Good: Living Low Toxin in Community and Everyday Life by Cheryl Meyer is such a fantastic read! As a person with multiple chemical sensitivities (MCS), I found the information in the book to be spot-on and wished I'd had this available to me fifteen years ago when I was struggling the most. Some people are just beginning their journey and have no one to turn to because many doctors don't get it or haven't the faintest clue on where to direct a person already overwhelmed, inflamed, and intolerant to conventional medicines or methods. I highly recommend Feeling Good to everyone, not just folks that are struggling with issues, but those who wish to learn about maintaining good health in a time where toxic chemicals, foods, and environment seem to be the 'norm'. Well-written, positive, informative, and a five-star addition to my bookshelf that I will most certainly read again and again!"
You can learn more about Cheryl Meyer and "Feeling Good" at https://readersfavorite.com/book-review/feeling-good where you can read reviews and the author's biography, as well as connect with the author directly or through their website and social media pages.
Readers' Favorite LLC
Media Relations
Louisville, KY 40202
800-RF-REVIEW
support@readersfavorite.com
https://readersfavorite.com
Press Release Order Form